As a Salesforce Design Leader, I professionally lead UX design teams and initiatives for strategic Salesforce projects as a consultant. As a thought leader, I coach and mentor Salesforce UX Design and platform design principles. I take ownership of the product design methodology and best practices, educating customers and colleagues on user experience principles throughout the product life cycle and implementations. Additionally, I am a mentor, training other designers and developers on front-end UI design and development best practices. Furthermore, I offer thought leadership on adopting native Salesforce features and acted as a subject matter expert on the Salesforce Lightning Design System.
As a Salesforce Design MVP, I spend a lot of time outside of consulting projects speaking at events, mentoring other developing designers, and developing certification programs with the Salesforce Design and Credentialing teams.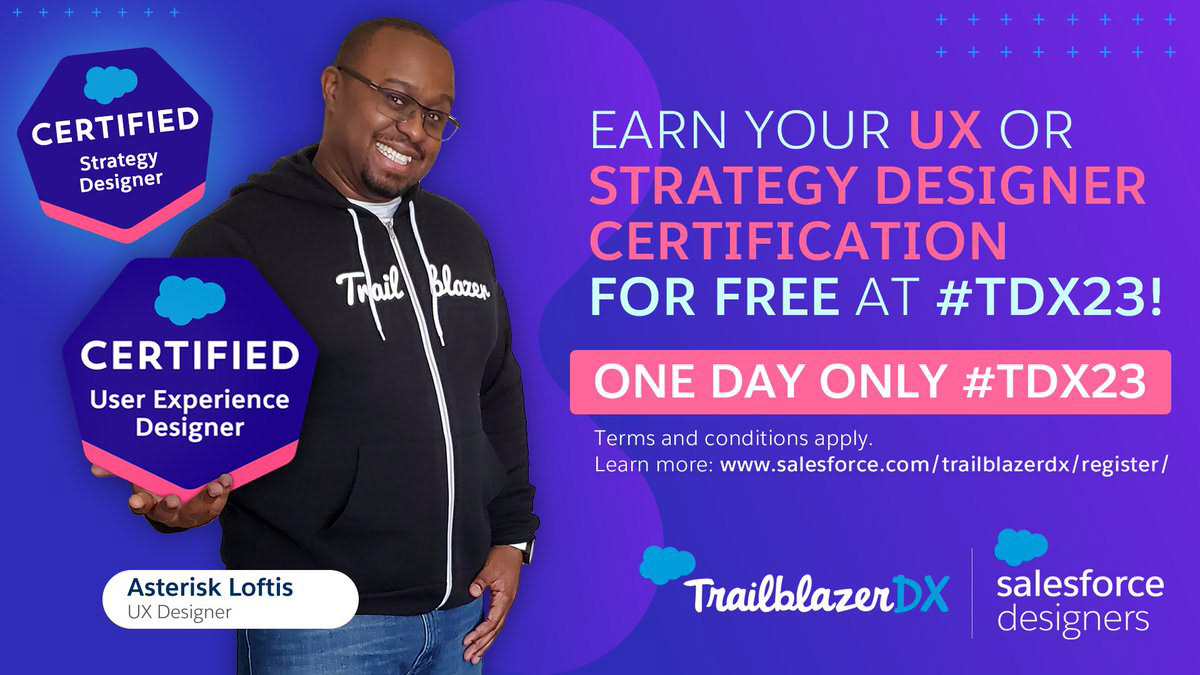 The following are examples of custom-designed Salesforce Lightning Web Components. Designing scalable enterprise products on the Salesforce platform is challenging and rewarding.
The By Design TV series is a celebration of the design process and designers behind the creation. I had the opportunity to represent Salesforce Design and Trailhead on this episode.
America ByDesign Innovations | Season 2 | Episode 4, originally aired on CBS on February 26th, 2022.
The following video was a presentation I was fortunate enough to participate in for the virtual meetup of the Bay Area Salesforce Developer Group on Sept 30th, 2020. The topic was: Unlocking Success with the Salesforce AppExchange. 
Watch the entire presentation below. Or you can jump to my section at 24:37.
Here is a list of Salesforce-specific design highlights.
Articles I am Featured In:
Video Clips/Presentations:
Designing Products That Customers Love (TDX 2023)